I
n a period between 3000 and 30000 years ago, a star exploded in supernova throwing its surface gases at a huge distance. What we see today is what is left of this explosion, which now covers an area of about 70 light years, at 5000 light years from us.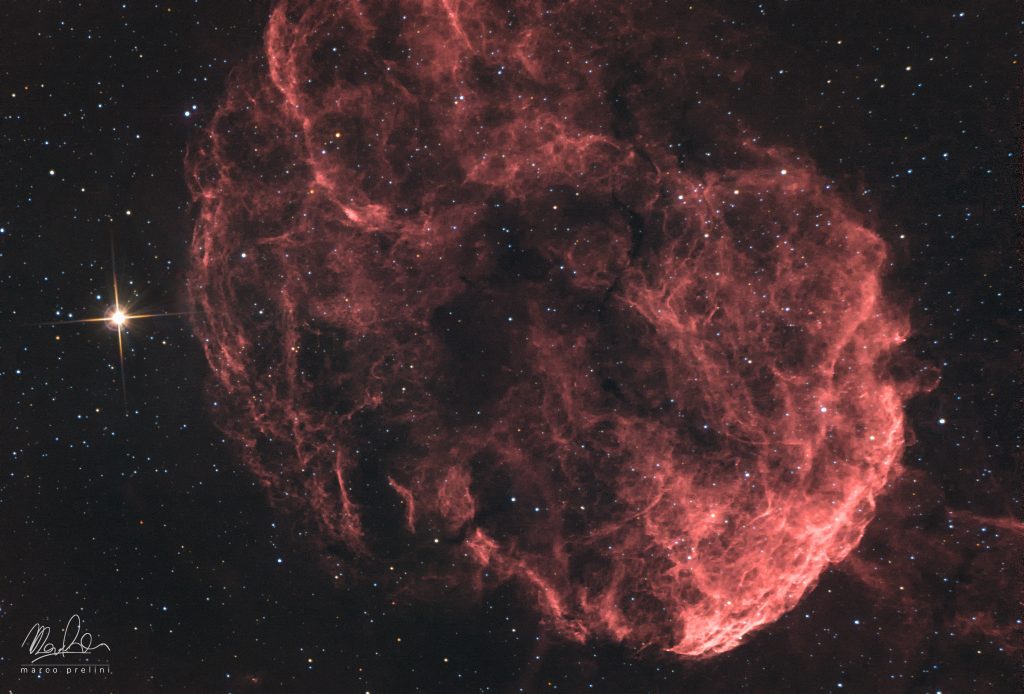 Shooting Data
– HA+RGB composition
– 10 480″ RGB frames at -15°C
– 17 480″ HA frames at -15°C
– 21 dark/bias
– no flat
– ASI 294MC pro camera
– Skywatcher AZEQ6
– Skywatcher 200/1000 PDS
Frames captured on 25th october 2019 in Febbio (RE)
Postproduction made with PixInsight for image stacking, Starnet++ to separate stars from nebula and Photoshop/Camera raw for the color balancing and noise reduction.
HiRes on Astrobin: https://www.astrobin.com/n0gbnj/