A
longside the well-known Heart Nebula, there can only be… the Soul Nebula.
It is a vast HII (ionized hydrogen) region about 7600 light-years away from us where there is a strong star formation. That framed is only the eastern section of the nebula, too large to fit completely within the field of view of the telescope in use.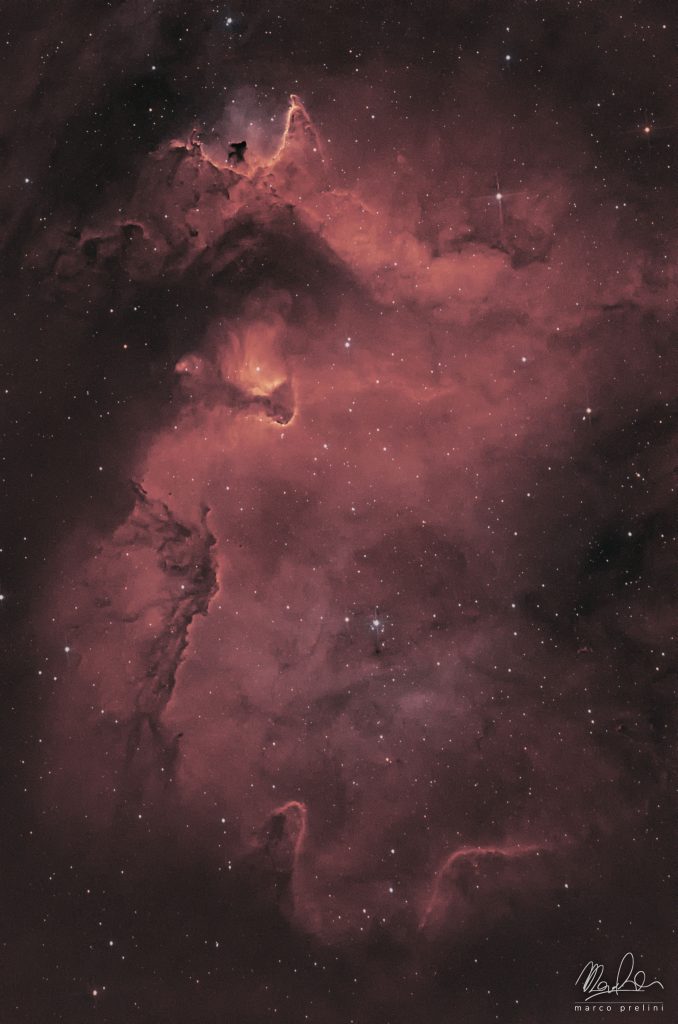 Shooting data
– HA+OIII (HOO) composition
– 32 480″ HA frames at -10°C
– 21 480″ OIII frames at -10°C
– 21 dark/bias/flat
– ASI 294MC pro camera
– Skywatcher AZEQ6
– Skywatcher 200/1000 PDS
Frames captured between 30th september 2019 and 1st october 2019.
Postproduction made with PixInsight for image stacking, Starnet++ to separate stars from nebula and Photoshop/Camera raw for the color balancing and noise reduction.