M
ore or less 6400 light year far from here, in the Orion Constellation, lays an HII emission nebula with that strange Monkey Head shape. There's nothing more to say about this, besides the fact that it's a classic target for Autumn photo shootings.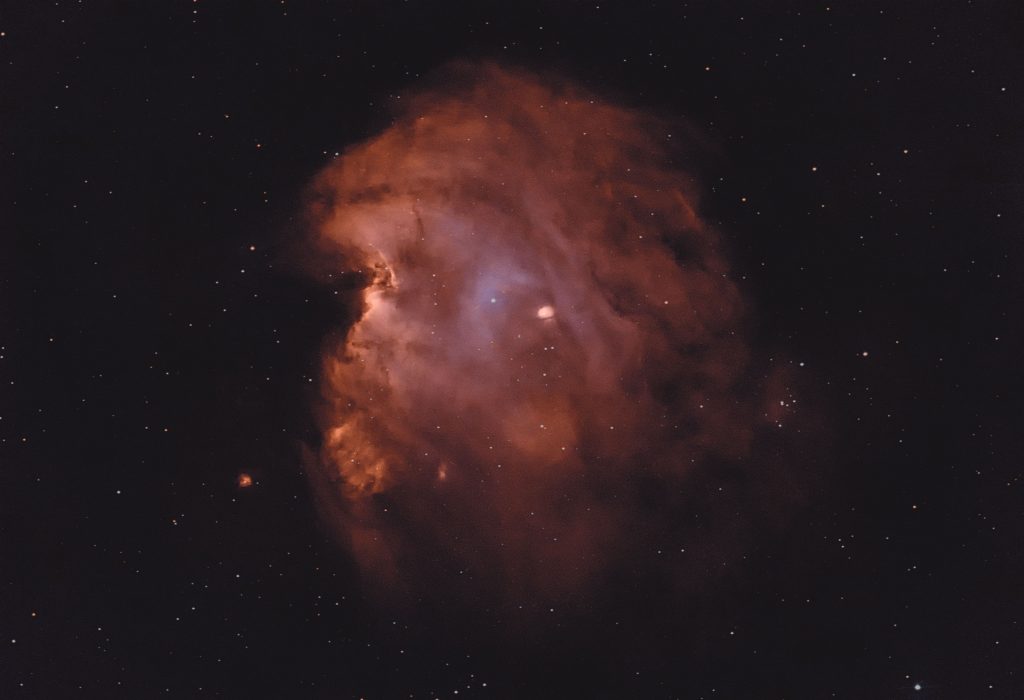 Shooting data
– HA+OIII (HOO) composition
– 32 480″ HA frames at -10°C
– 21 480″ OIII frames at -10°C
– 21 dark/bias/flat
– ASI 294MC pro camera
– Skywatcher AZEQ6
– Skywatcher 200/1000 PDS
Frames captured between 30th september 2019 and 1st october 2019.
Postproduction made with PixInsight for image stacking, Starnet++ to separate stars from nebula and Photoshop/Camera raw for the color balancing and noise reduction.