S
ometimes it happens that you find forgotten shots and when you look at the result you remain speechless.
This is the case. I had completely forgotten that I had made some shots at ngc7000 this summer, I recovered them and united but unfortunately I only had the HA channel.
Fortunately my friend Alberto came to the rescue lending me the same subject done in RGB, so we merged the two shots together … and here's the result!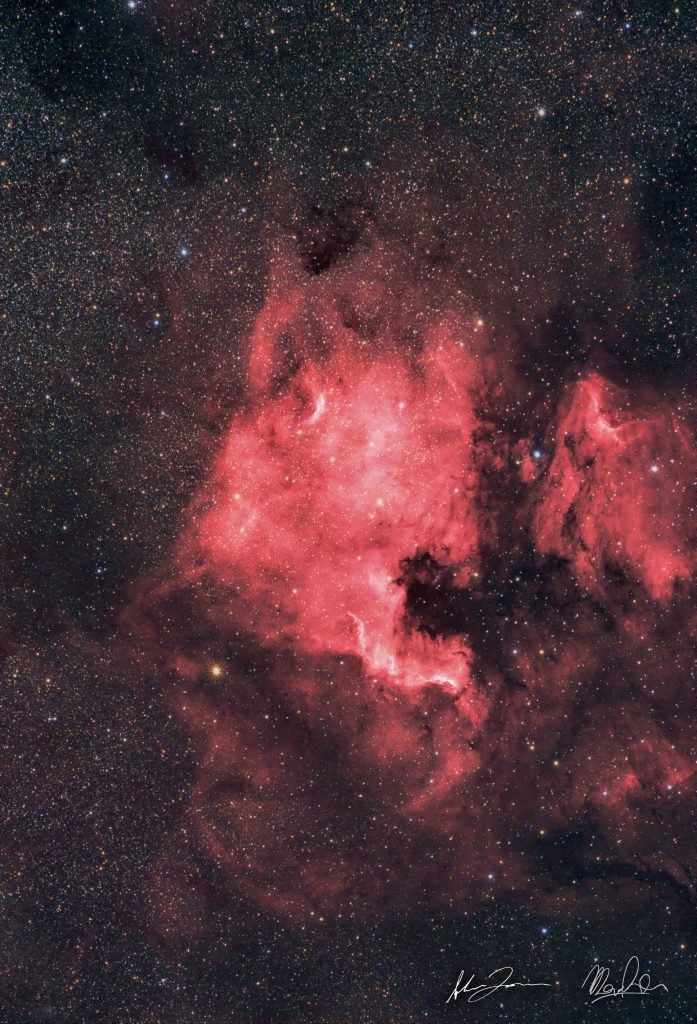 Shooting data
Mine:
– 17 300″ lights, gain at 120 cmos cooled at -10°c with Baader HA 7nm filter
– 21 Bias, 21 Dark, no flat.
– Camera: ZWO ASI 294 Pro
– Scope: Canon 70-200 IS USM L f/4 at f/5
– Mount: ioptron smarteq+
– Guide: PHD2 and Asi 120mm + Orion mini 50mm
– Location: Cres / Croatia (Bortle 2/3, SQM 21.8)

Alberto's:
– 33 240″ lights at iso800
– Bias/dark/Flat unknown
– Camera: modified Canon 700D
– Scope: Sigma 70-300 at f/7.1
– No guide
– Mount: AZEQ6 GT
– Location: Reggio Emilia, Italy.
Postproduction made with PixInsight for image stacking, Starnet++ to separate stars from nebula and Photoshop/Camera raw for the color balancing and noise reduction.
HiRes on Astrobin: https://www.astrobin.com/grs41d/