Melotte 15
Exactly at the center of IC 1805, better known as "heart nebula" is a small open star cluster recognized as "Melotte 15". In this cluster there are 50 times more massive stars than our sun and a microquasar: a small black hole complete with an accretion disk.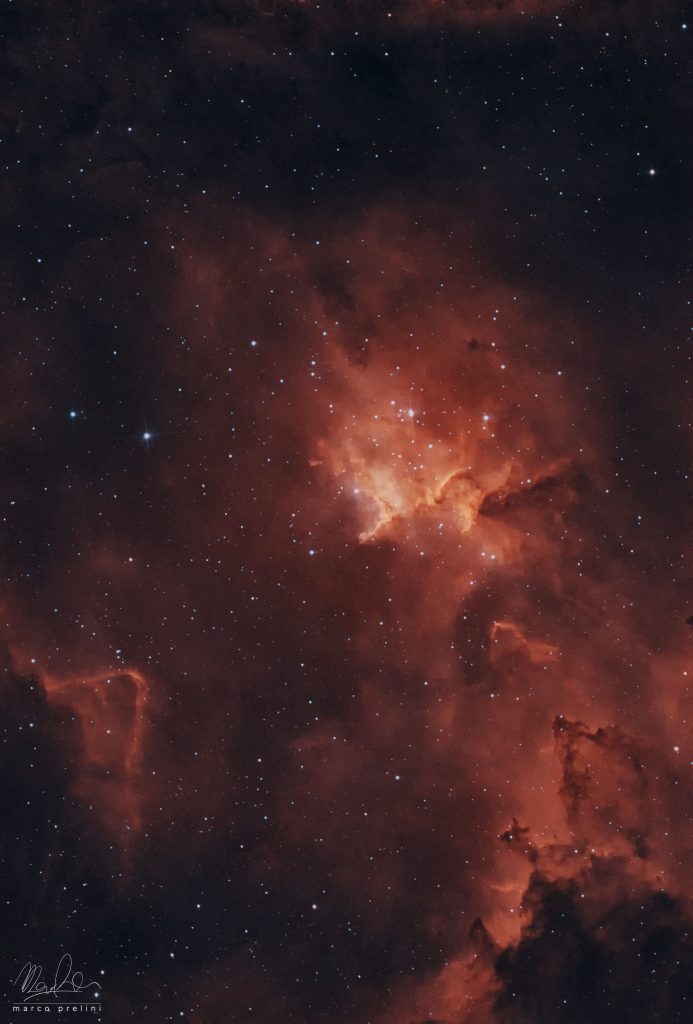 Shooting data
– HA+OIII (HOO) composition
– 14 480″ HA frames at -10°C
– 14 480″ OIII frames at -10°C
– 21 dark/bias/flat
– ASI 294MC pro camera
– Skywatcher AZEQ6
– Skywatcher 200/1000 PDS
Postproduction made with PixInsight for image stacking, Starnet++ to separate stars from nebula and Photoshop/Camera raw for the color balancing and noise reduction.
HiRes on Astrobin: https://www.astrobin.com/5zpzzc/